There's nothing like waking up on a weekend morning and grabbing brunch in Colorado Springs. Here are some of our favorite brunch spots throughout the city: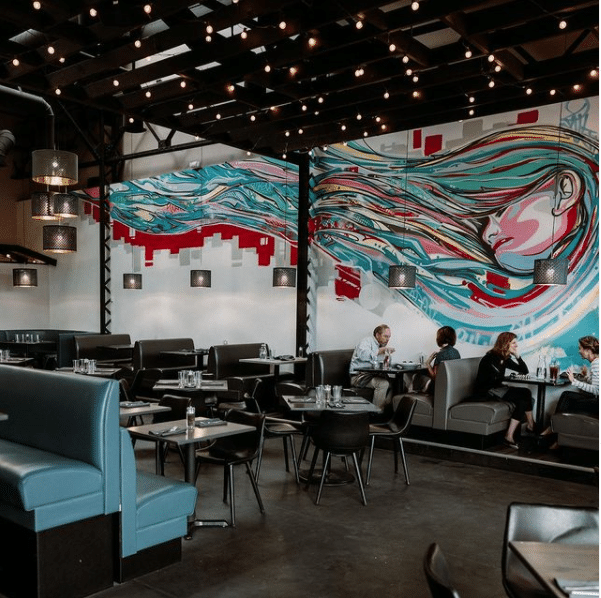 Streetcar 520, 520 S Tejon St Colorado Springs, CO 80903
Did someone say unlimited mimosas? Stuffed french toast with citrus cream cheese and strawberry reduction pairs nicely with those bubbly mimosas, or consider the fried chicken and eggs with a bloody mary. The trendy vibe, comfy patio, and amazing staff are all great reasons to check out this brunch spot in the heart of the Trolley District on South Tejon. 11am-3pm on Saturdays and Sundays.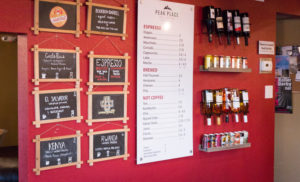 Peak Place, 2360 Montebello Square Dr, Ste H1 Colorado Springs, CO 80918
If coffee is your thing, this is the place. Some of the best coffee we've had anywhere in town. We're talking "Seattle-good" coffee from regions all over the world and roasted onsite under the name Hold Fast Coffee Co. so it's fresher than anything. You'll find great pairings with your coffee, such as breakfast pot pie, breakfast tacos and custom sandwiches. Bottomless mimosas are available for brunch, or come back during the evenings for their Happy Hour (4:00-6:00pm) for a selection of 30 rotating beers, wine cocktails and coffee mocktails. Also, you can make everyone happy here with locally sourced, gluten free and Paleo options. Casual atmosphere and patio seating make this a great place for Sunday brunch. https://www.peakplace.com/

Urban Steam Coffee, 1025 S. Sierra Madre St. Colorado Springs, CO 80903
Ever had a cornmeal waffle with ham and eggs? Or a Caprese waffle drizzled with olive oil and balsamic? We know it's unusual, but you've got to try this hole-in-the-wall restaurant off the beaten path. Amazing custom waffles like you've never had before, plus specialty handcrafted coffee drinks. The atmosphere is casual and you won't spend a fortune. If you're lucky you might even get a table on the patio. Daily brunch from 7:30am – 2:00pm. They're also open late night for drinks and late night nibbles. http://www.urbansteamcoffee.com/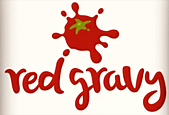 Red Gravy, 23 S. Tejon St. Colorado Springs, CO 80903
A fresh Italian kitchen, not necessarily the first place you would look for a weekend brunch. But don't walk by this local favorite in the heart of downtown Colorado Springs. The brunch menu items are classic names with a twist, such as biscuits and gravy with Alfredo and Italian sausage. Don't hesitate to go all-in with bottomless mimosas or Red Gravy Bloody Mary's which include classic Italian ingredients like mozzarella cheese and Pepperoncini. When you're done, walk off your breakfast at the numerous downtown shops and art galleries. Brunch hours 9am-2pm Saturday and Sunday – and check them out during the week for both lunch, dinner and happy hour. http://redgravyco.com/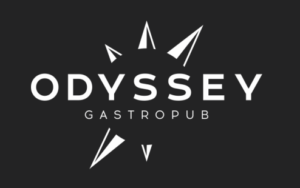 Odyssey Gastropub, 311 N Tejon St. Colorado Springs, CO 80903
Huge "YUM" factor here. It's one of our personal favorites (it helps that they're neighbors to our Downtown Colorado Springs office). Plenty of ways to get your weekend morning started, from bottomless mimosas to boozy coffees. Plus, all of their food is one-of-a-kind including omeletes, breakfast quesadilla, and pain perdu (an orange custard soaked baguette, seared, baked and topped with pecans and pomegranates with red wine maple syrup). You can even stay true to your Colorado roots with Breakfast Appropriate Green Chili Fries. Saturday and Sundays starting at 9am. http://www.odysseygastropub.com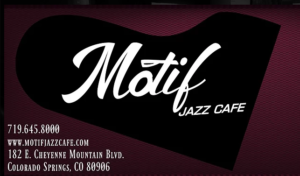 Motif Jazz Cafe, 182 E Cheyenne Mountain Blvd. Colorado Springs, CO 80906
Sunday mornings are the time to eat, relax, and put on some great music. What's even better is live music: welcome to Jazz Brunch. The newly-opened Motif Jazz Cafe in the Country Club Corners shopping center off E Cheyenne Mountain Blvd and Highway 115. If you're a local and like the old Motif in Old Colorado City, word on the street is this one is even better. You'll be treated with a more formal brunch and breakfast experience, and your $30 brunch includes a 3-course menu every Sunday from 11am-2pm. Reservations suggested. (719) 645-8000 http://www.motifjazzcafe.com/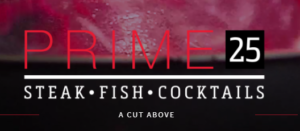 Prime25, 1605 S. Tejon St. Colorado Springs, CO 80905
Thanks to Executive Chef Dylan Montanio, you're in for a real treat at Prime 25. It's one of the newer restaurants in Colorado Springs, boasting of steaks, fish and cocktails. They have helped to begin to revitalize the Ivywild neighborhood and helped the entire city revitalize our excitement for brunch! From light fare items, to oysters and muscles, to full entrees (like lobster benedict), you'll pay a bit more than other restaurants around town but the service and food quality are obvious. Thanks to the modern atmosphere and superior foods, you won't walk away unhappy or hungry. http://www.prime25.com/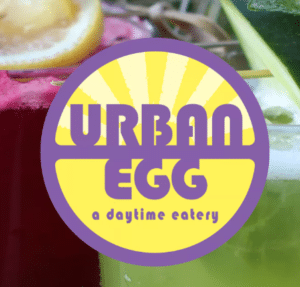 Urban Egg, multiple locations in Colorado Springs and throughout Colorado
Formerly called Over Easy, Urban Egg is a long-time community favorite that continues to grow and open new locations throughout Colorado Springs. The owner, who provides the same great quality at his other restaurants (Sonterra Grill and Salsa Brava), has hit the sweet spot with breakfast. Expect to wait and expect it to be worth it. Their biscuits and gravy are some of the best in the city, and the eggs benedict options are unique and flavorful. Don't forget to treat yourself to the build-your-own bloody mary bar. Open daily for breakfast and lunch. https://www.urbaneggeatery.com/

Trinity Brewing, 1466 Garden of the Gods Rd Colorado Springs, CO 80907
Their Sunday Bloody Sunday brunch (only on Sunday, as you might have already guessed) should definitely be enjoyed with the bloody mary and Boddington beer back option for $16. Entrees include 5 options (as of Spring 2018) including biscuits and gravy, breakfast burrito, eggs benedict, stuffed french toast, or avocado toast (as a vegan option). Overall, this is a great place for vegan and vegetarian options….oh yeah, and incredible beer. Trinity-Brunch-Menu_Fall_2017
More places for brunch:
Denver Biscuit Company
Jack Quinn's Irish Pub
First Watch
Colorado Craft Social
Garden of the Gods Gourmet
Cheyenne Mountain Resort Mountain View Restaurant
Flying Horse SteakHouse
Broadmoor Hotel Lake Terrace Sunday Brunch
Hotel Elegante: Rustlers Country Cafe