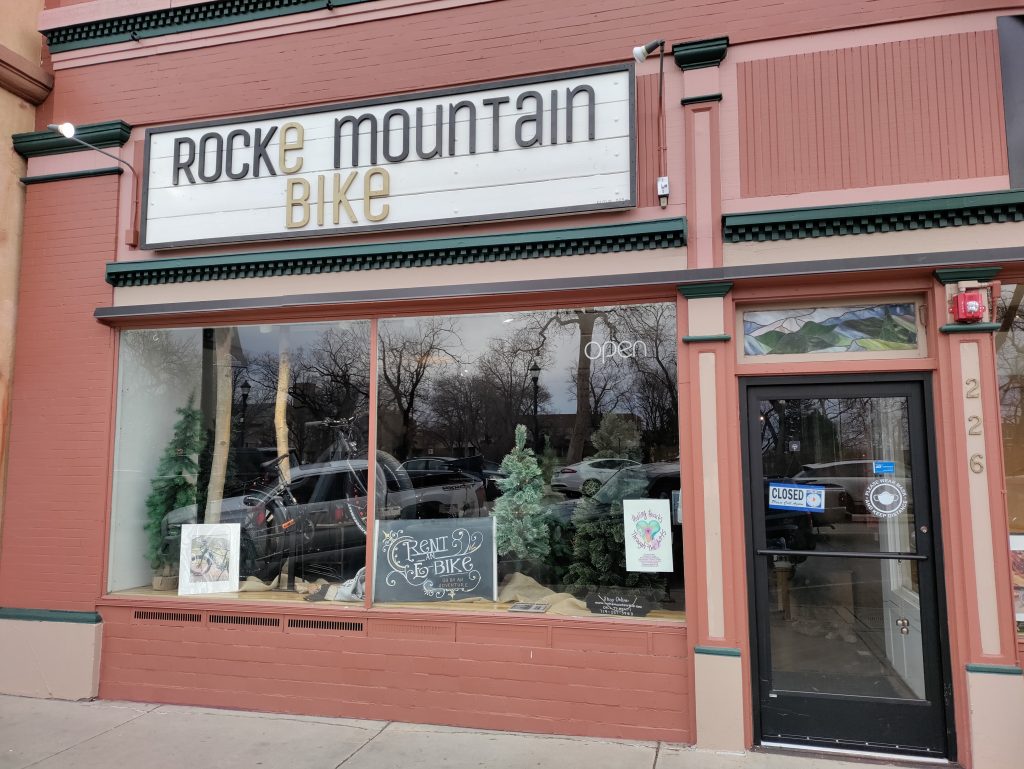 Your next adventure could be easier than you think! We are excited to welcome our new neighbors just a few doors up from our office. RockE Mountain Bike just opened in the former Mt Chalet space at 226 North Tejon Street in Downtown Colorado Springs. The provide electric bike rentals, sales and service.
Electric bikes provide more assistance so you can ride longer and easier, especially giving you a break on those steep hills!
Even if you are staying at a hotel, VRBO, or visiting relatives in the Colorado Springs area, Rocke Mountain Bike will deliver bikes to your location! You can take your adventure anywhere, like one of our famous open space areas throughout the city like Garden of the Gods or Palmer Park Open Space. Starting May 31st, e-bikes will be allowed on trails managed by Colorado Springs as part of a year-long pilot program.
We encourage you to enjoy a urban ride in downtown Colorado Springs and help support small businesses! Check out the unique coffee shops, art on the streets, independent stores, and amazing restaurants and bars.
Reservations can be made online at https://www.rockemountainbike.com/