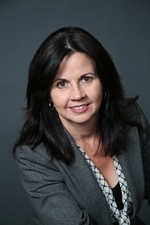 (719) 290-3546 cell phone

Johanna@peakdream.com
232 E Main St
Florence CO, 81226
Receive Email Alerts from Me
I've called many places home over the years.
Most recently, Fremont County has been home since 1999, specifically in Florence, CO since 2014. Prior to Colorado life I was in Virginia but also have deep southern roots. My father is French Cajun, with the family home in Louisiana and my childhood years were up and down the East Coast. I know what it's like to move and I know about change. 
My family life is full and crazy, as the mother to nine children and the grandmother to five grandsons and a princess granddaughter, the youngest. At home I can be found gardening, cooking or caring for the animals on our modest farm in Florence. You'll also see me out and about, as I enjoy running and I teach Pilates as an excuse to hang out with my friends. I have spent my entire adult life creating homes for my own; therefore it is a natural progression to help others find homes for their families. My bachelor degree in Business Management and my connection to community and home, help me enable others to have their own chance to create home and embrace change.