The term speakeasy was originally coined back in the 1920's during the prohibition era. Because alcohol was illegal, patrons had to "speak easy" or quietly while drinking at these mostly unknown and illegal establishments. Other unspoken rules and tradition often included exiting through a different door than you entered and perhaps even having a code word when arriving at the discreet entrance.
Today, some bar owners have kept the theme running, with hard-to-find bars tucked in alleys, behind a closed door of a shop, or underground with limited signage. Colorado Springs will surprise you with these local cocktail bars, and you'll be sure to impress out-of-town guests by visiting one of the downtown speakeasies.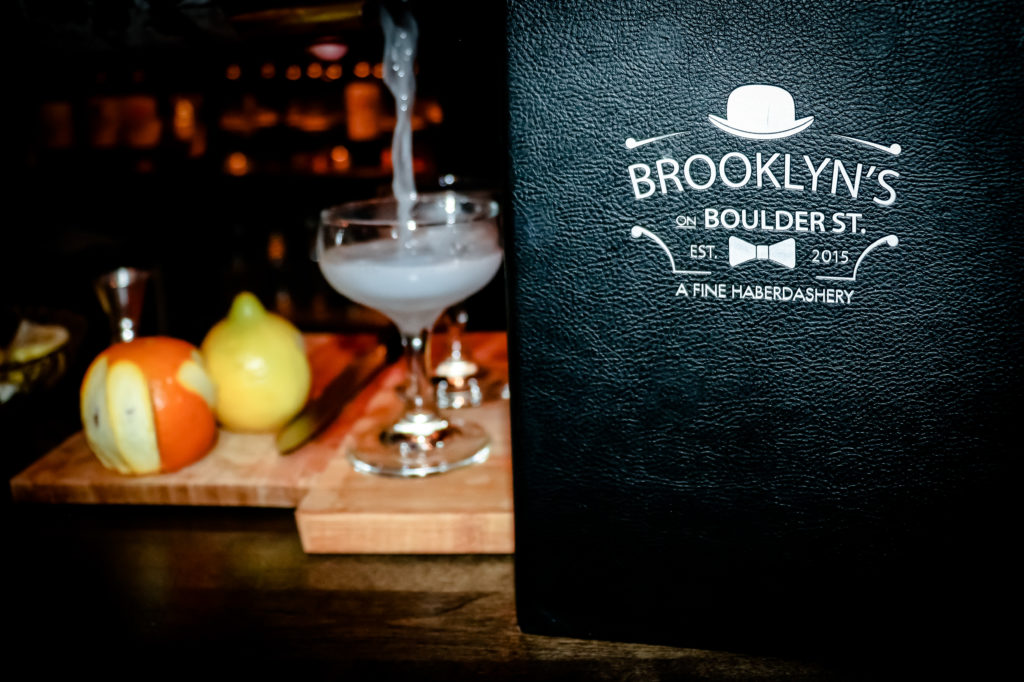 Brooklyn's on Boulder,
110 E Boulder St, Colorado Springs, CO 80903
As the longest running and most established downtown speakeasy, Brookly's is a local favorite. Perhaps because it's one of the hardest to find because unless you know what you're looking for, you could walk right by it over and over again.
Pulling back another term from the past, they've set up as a fake haberdashery (men's clothing) store front on Boulder Street between Tejon and Nevada. The small display-window vestibule is the entrance that only about 5 people can cram into at a time. Ringing the small white doorbell will soon beckon an employee to slide open the small slot in the black door and ask how many in your party (don't worry, there's no need for a code word). It's a popular attraction and limited room, so you'll probably end up waiting on weekends.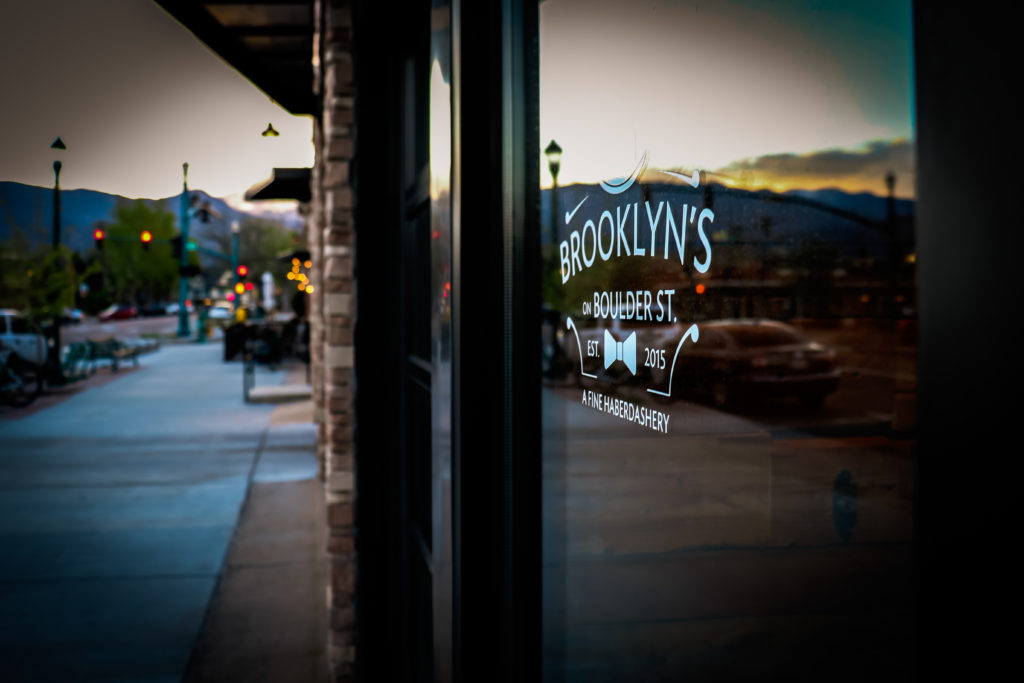 But perhaps what makes Brooklyn's even more unique is that it's actually the tasting room for a small local distillery called Lee Spirits (small in distilling square footage, but growing quickly throughout the state and nation). Lee Spirits makes gin and whiskey (a recent addition), so Brooklyn's primarily has creative gin concoctions that will make you question if you're actually drinking gin. However, that's all they serve. No beer, wine, or anything else – just craft cocktail drinks. But don't bust it until you've tried it. Their staff is amazing at helping you find a gin drink you'll love based on what type of spirits and cocktails you typically enjoy. And don't forget to go out the back entrance to the alley so no one knows you were there!
The Archives, 15 S Tejon St Colorado Springs, CO 80903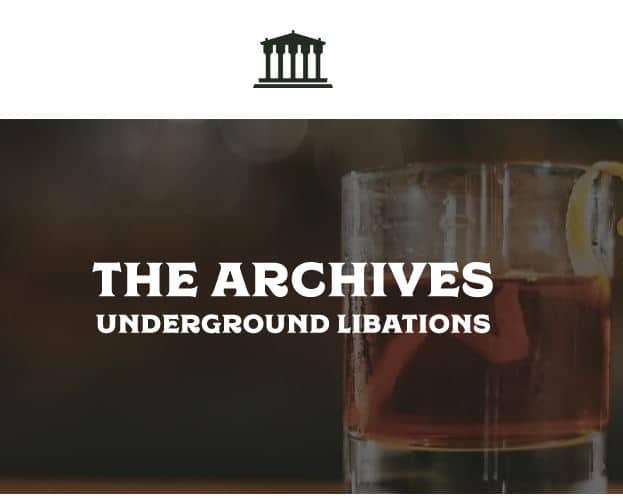 After decades of being open, the popular Ritz Grill finally closed and gave locals two new options within the space on Tejon St. Upstairs is now Colorado Craft Social, a unique Colorado fare restaurant and bar. Downstairs became a trendy speakeasy called The Archives, "serving craft libations and late night food" according to their website. Their drinks tend to have roots in classic cocktails, but a talented mixologist twist make these libations modern day favorites. It's the largest of the speakeasies in Colorado Springs, and probably the best place for food as most others serve light snacks, cheese boards, etc.
Although you can enter through Colorado Craft upstairs while it's open, during the late night you'll have to use the alley entrance just around the corner off Tejon Street from Colorado Craft Social.https://www.thearchivescos.com/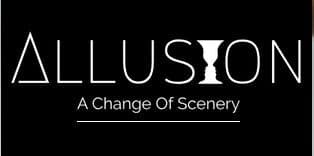 Allusion Speakeasy, 323 N Tejon St Colorado Springs, CO 80903
Tucked in the back of Rooster's House of Ramen Restaurant, you'll (hopefully) find a discreet door along the back wall. Formerly the location of Sakura, a Japanese themed cocktail bar, Allusion is the smallest of all the speakeasies in Colorado Springs both in staff and square footage. Because of this same reason, Sakura abruptly closed when the head bartender left to work at The Archives and even took some staff along with him. Now, Allusion has twisted the same small space into a totally new concept. In fact, Allusion has one of the best concepts for keeping customer coming back. The theme and concept change every quarter including new cocktails and even decor. Whether you like fantasy, fiction, folklore or much more, you'll find a theme you like at Allusion. If not, check back in 3 months! https://www.allusionbar.com/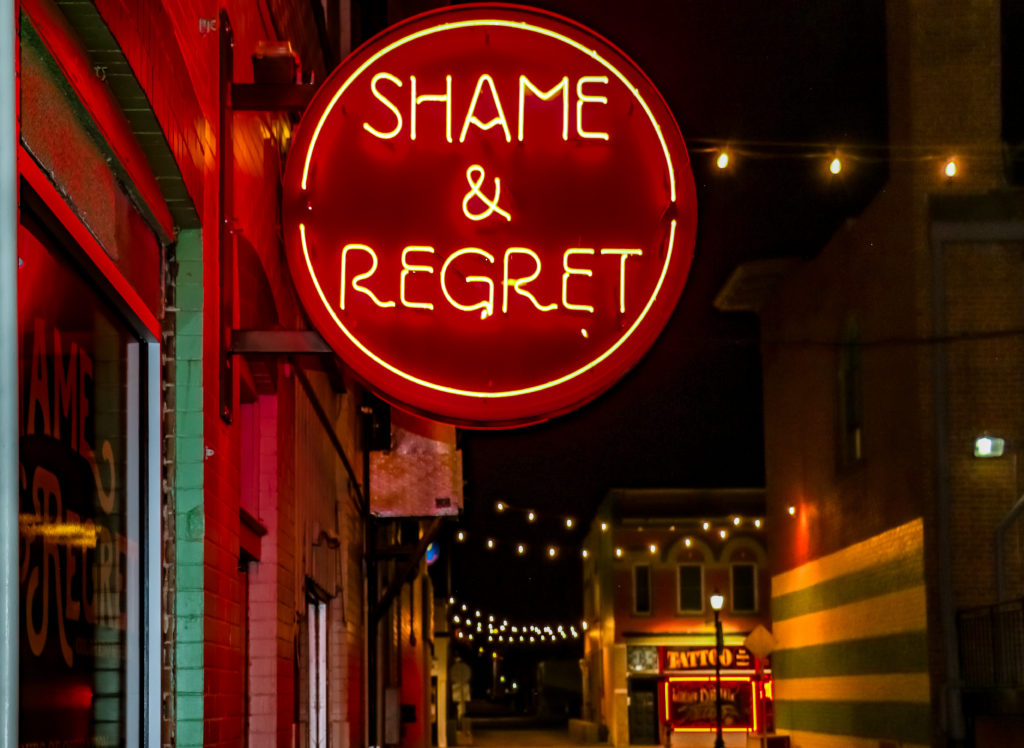 Shame and Regret, 15 East Bijou Street, Suite C, Colorado Springs, CO 80903
This alley-only access cocktail bar was formerly the 15C Cigar and Martini Bar, which was only recognized by a small blue light over the door. Now, additional windows and signage have been added, but it still only accessible from the alley on Bijou Street, between Cascade Ave and Tejon St.
The low-lit bar (now smoke-free) includes red upholstered booths, which brighten up the mostly black-wall space. Local art decorates the walls (much of it from the Modbo Art Gallery located directly across the alley). Think trendy and classy, but also secretive and intimate like a place you might feel shame and regret later that night based on how many cocktails you indulge in. https://www.facebook.com/shameandregret/
No matter which Colorado Springs speakeasy you choose, reservations are highly recommended, or at least be sure to check their hours. Some speakeasies are only open on certain days as well. As with any craft cocktail bar, take time to enjoy the quality and the art of creating custom cocktails. Most of all, discover something new and bring your friends to one of these hidden gems.