We are proud to have a disabled Veteran real estate agent on our team. Daniel-Ullery Oatney understands the needs and lifestyle of an active duty or retired military member. So many factors help connect a VA buyer with an agent who's "been there" and there's a special connection between Daniel and his VA clients.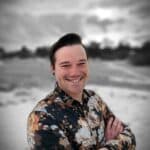 Daniel has traveled and lived all over the world. From growing up in Germany, to attending college at Cambridge University, he was well traveled before he even joined the military. For 13 years, he served with active duty and reserves, making connections and friends where ever he was stationed and learning different cultures.
Part of understanding real estate is going through the process personally, which Daniel can certain claim. He's owned and sold homes around the world including Washington D.C., Edinburgh Scotland, and Colorado Springs. During these purchases, he used his VA benefits to enjoy the no-money down loan and 100% financing. Along the way, he's learned what works and also the myths about VA financing. Today, he takes this knowledge to his real estate business, helping VA buyers understand the best use their benefits include the VA loan.
Experience has also taught Daniel in order to adequately serve VA buyers, he must build a great team. He knows how important it is to have an expert in his court to take care of qualifying and closing a VA loan for his clients. Because of her in-depth knowledge and years of experience closing VA loans, Daniel relies heavily on banker and VA Queen Lisa Ramsey as the source for VA financing. Plus, a team of veteran home inspectors, title reps, and other home services experts are at the top of his referral list to help support veteran owned companies and experts in the field.
Looking at Daniel, you would never know he's considered 100% disabled. He's personally learned about the VA system, how to best plan for a home purchase, what steps need to be in place to best use your benefits to buy a home. And despite his status, he's able to do all the responsibilities of a Realtor, and does it with a smile on his face and a knack for connecting to people. He's in the business of building friendships instead of a client base, and provides a wealth of resources and knowledge along the way.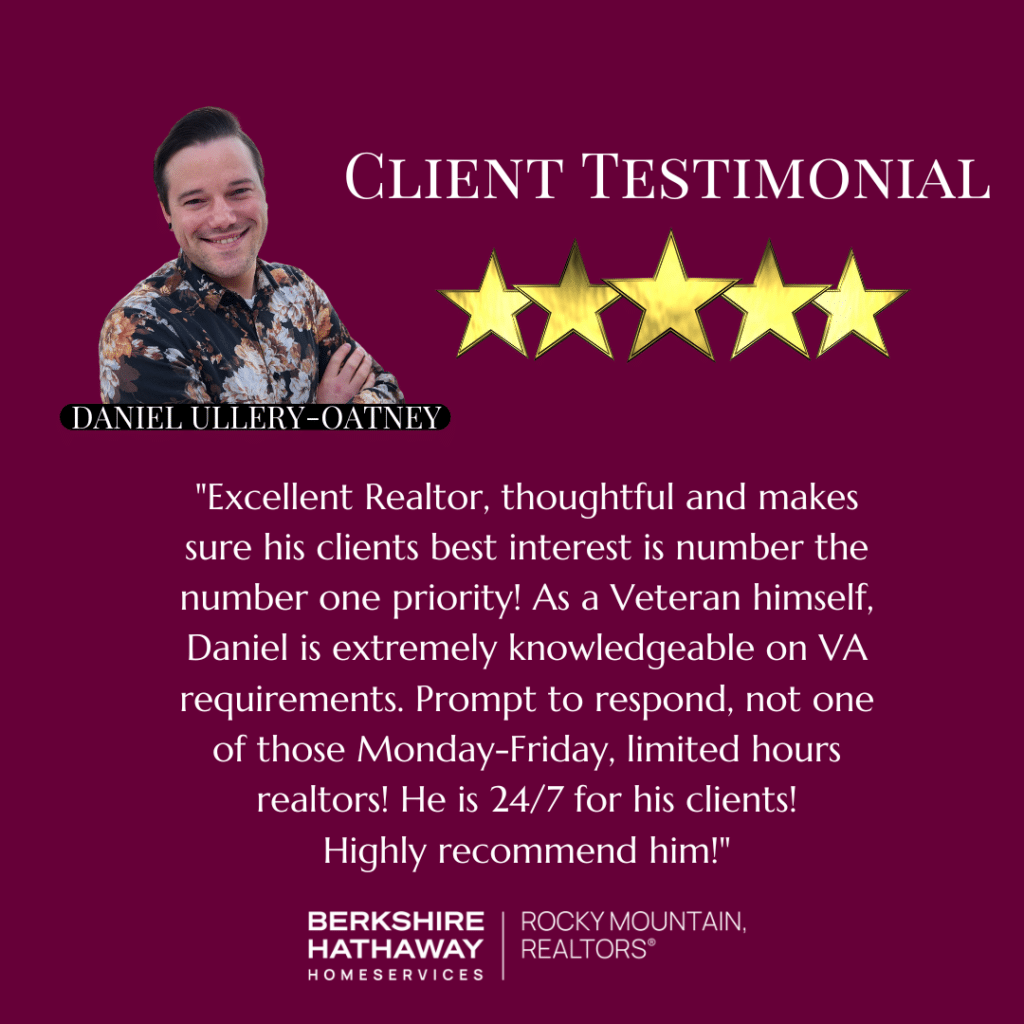 Berkshire Hathaway HomeServices Rocky Mountain Realtors is honored that Daniel chose to serve his fellow military members as an agent with our company. Although many real estate agents are familiar with VA loans and work with military buyers and sellers, Daniel has been in their shoes and understands the minute details of military life and how that affects a home purchase. Consider him your local VA expert – he's got a solid 5-star rating from all his past clients, so you know you'll be in good hands!