Purchasing a home is a big decision, and it involves multiple parties and businesses to help bring it all together. You might be surprised by the number of parties involved during the home purchase process.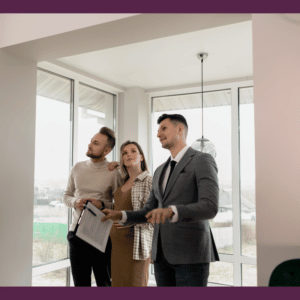 Real Estate Agents
Often times, both the buyer and seller will have real estate agents helping guide them through a real estate transaction. Agents are the key communicators between all parties below to help ensure a smooth transaction. They will usually attend appointments such as home inspections, appraisals, and of course join you at the closing table to celebrate your special day. A buyer's agent has probably already shown you countless properties, help create and submit an offer, and negotiate on your behalf to get you under contract. Now, it's time to start involving other parties in your transaction.
Transaction Coordinator
Some real estate agents use transaction coordinators, who help manage the contract. This involves meeting dates and deadlines, and making sure all documents are completed and signed properly. Although you may not hear from them directly, they are working hard in the background to help coordinate the details.
Loan Officer / Lender
Unless the buyer is purchasing real estate with cash, they will typically be finding a lender to help coordinate a loan. A buyer will work closely with the lender to submit documentation and provide necessary information in order to meet the closing date set in the contract. You may also interact with loan processors and other staff within the lender's organization.
Home Inspector
Typically the buyer hires an independent home inspector as a generalist to assess the overall condition of the property. During the due diligence process, the buyer also may choose to hire other professionals to look at specific items. These may include plumbers, electricians, roofers, radon system companies, or those who test for meth, mold, and other possible contaminates. Certainly, there are endless parties that can be part of the buyer's due diligence process.
Appraiser
Appraisers are usually part of the buyer's loan process, and although paid for by the buyer at the time of closing, they are hired by the lender. Most require an in-person viewing of the home under contract to see the actual condition, take photos, and assess the neighborhood.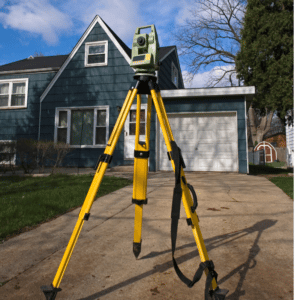 Land Surveyor
Although there isn't always a survey or ILC of the property, this is sometimes required by the lender or title company on certain properties. A buyer could also choose to have a survey done to make sure they understand the property lines, easements, and other concerns.
Title Closer
Various people at the title company interact with the file including a title closer, who will ultimately be the face-to-face contact collecting signatures from the buyers and sellers at the closing table.
These are just some of the professionals you may have contact with during your real estate journey, but this is not an exhaustive list! There are many more people involved in the short period between getting an accepted offer, to celebrating a successful closing. Ask your real estate agent for more information on some of the expected costs of buying a home and selecting the professionals that bring it all together.