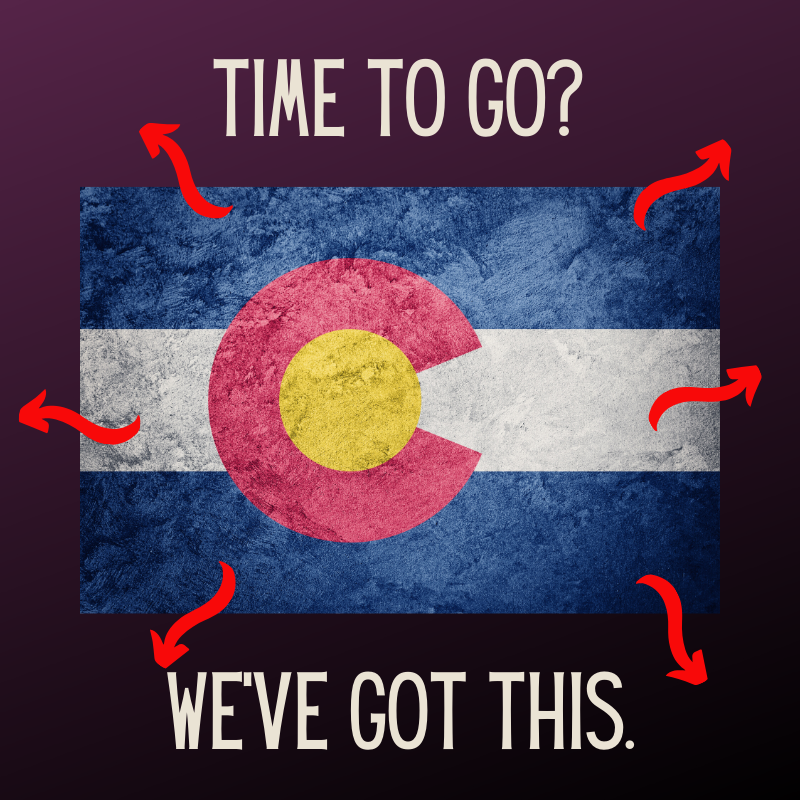 Are you thinking of moving out of Colorado? Our agents have a network of partner real estate agents across the country. We can help you find a real estate agent where ever you're planning to move next. We like to be transparent about our business so here's the scoop: when you let us help you do the legwork of finding an agent in another state, we both benefit!
You: get the best agent we can find based on your needs and situation. We'll pre-screen agents in your desired location and help you connect with them directly.
We: get a referral to do the searching and research for you! Typically, it's about 20-25% of their commission once you close on your new home.
It takes the guesswork out of finding an agent in an area or city you unfamiliar with.
If you have enjoyed the service your local Colorado Realtor has provided you over the years, let's partner to get you connect with the next best agent in your journey. Contact your favorite experienced real estate agent and tell them the next stop in your life's journey. We'll promptly search, interview, and connect you with another professional that meets our standards. There's no pressure or cost to you! You get the best of both worlds with the service and professionalism you've grown to love from your Berkshire Hathaway agent in Colorado.