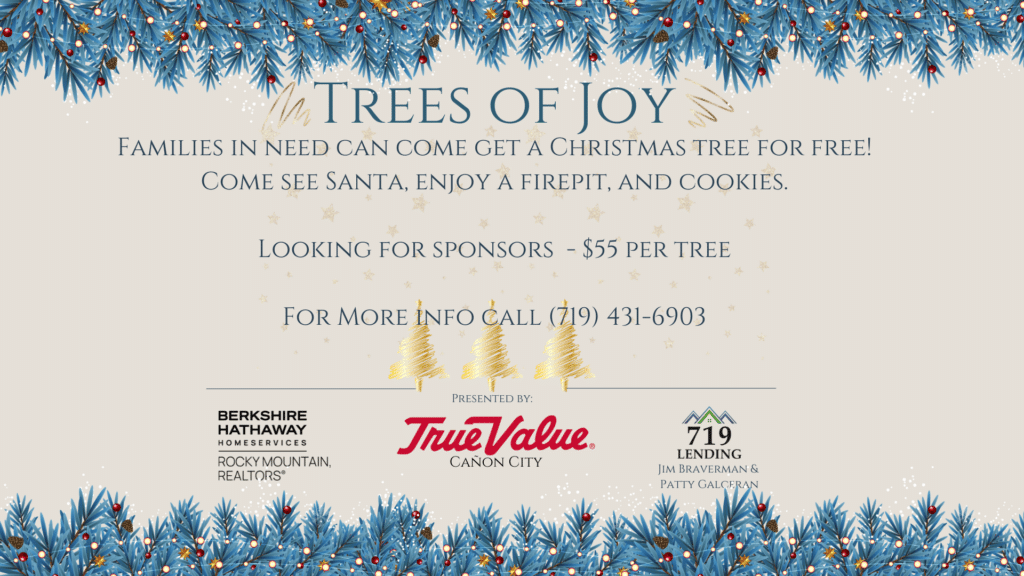 Event Details
Where: 232 E Main St, Florence, CO (Berkshire Hathaway Office)
When: Sunday December 3rd, 3pm-7pm
Cost: Free to Families and Individuals in Need (Sponsors Needed)
Facebook Invite: https://www.facebook.com/events/293404650289162/
Community Event Brings Christmas To Everyone Regardless of Financial Difficulties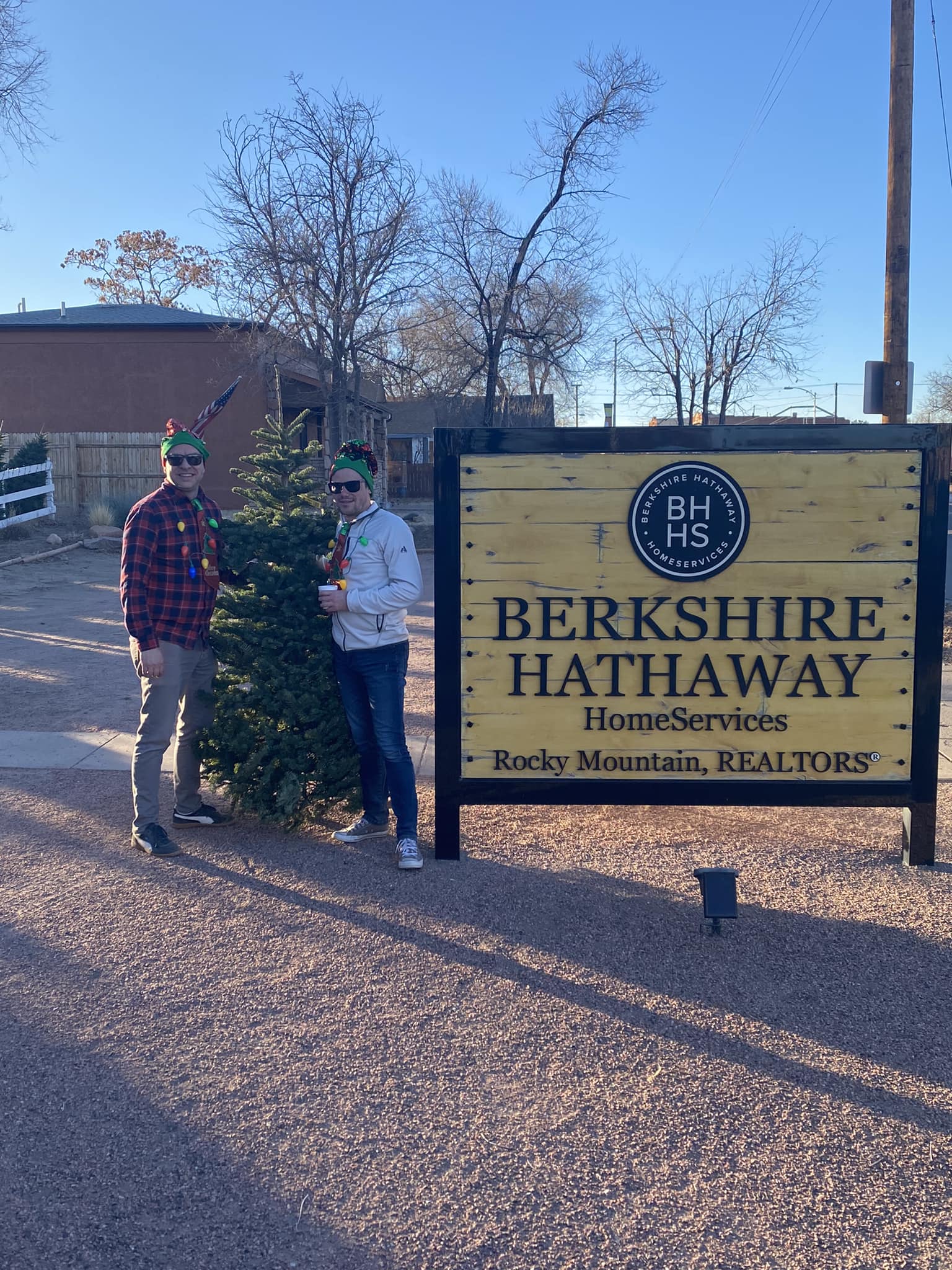 The Annual Trees of Joy event is happening again, this time on December 3rd from 3:00pm-7:00pm at the Berkshire Hathaway HomeServices Rocky Mountain REALTORS® office in Florence, Colorado.
Anyone in the Fremont County community can come by and get a free Christmas tree, visit Santa, and enjoy light refreshments. There's no qualification or questioning involved, it's just based on the family or individual's discretion of need. We want everyone who feels like they can't afford the luxury of a Christmas tree to be our guest in taking one home for the Christmas season.
Sponsors Needed for Trees of Joy
This event is made possible by our generous sponsors, including True Value Hardware of Cañon City, Jim Braverman and Patty Galceran of 719 Lending, and Berkshire Hathaway Rocky Mountain Realtors.
If you or your company is interested in sponsoring a tree for a family, it's $55 per tree which provides a beautiful Christmas tree, tree stand, and ornament with the sponsors name.
For more information about the event: (719) 431-6903
For media requests please contact (719) 661-1613
---