You've probably heard about home warranties, especially if you have recently bought or sold a home. But are you still confused? You're not alone, and a lot of people don't really understand the specifics when they purchase a home warranty. The question we get asked all the time: Is A Home Warranty Worth Buying?
First of all, you need to understand the basics of what a home warranty is before deciding whether or not it makes sense for you.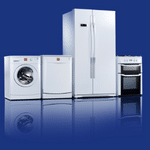 It's Insurance For Your Home Mechanicals, Appliances, and Amenities That Aren't Typically Covered By Your Homeowners Insurance. Like any insurance, you are purchasing it "in case" something happens so that your financial risk is reduced. This could be anything from a refrigerator to a hot tub, based on the package that you purchase. Also, keep in mind that the coverage is repair or replace, but there are some catches and each company is different.
It's A Limited Coverage Time Frame. Typically, you're paying up front for the coverage, which can vary based on the home warranty company. We usually see the coverage period between 10-14 months, with 12 months (1-year) being the most common for a basic package. Once your term is up, you'll have the opportunity to renew it again so you're covered for another year.
Understand The "Caps" on Each Covered Item. Caps are the maximum amount the home warranty company will pay to replace your appliance, system, or other covered item if a full replacement is required. Make sure you understand not only which items in your home are covered, but also how much you could still be liable for if it requires a full replacement.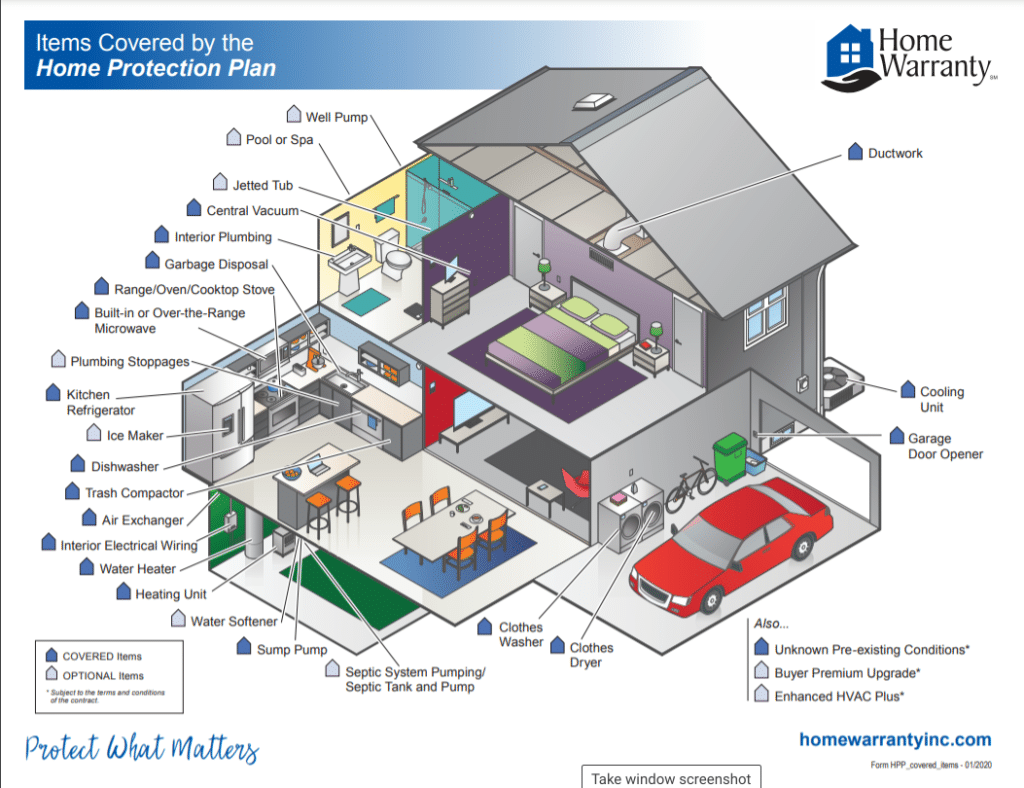 Make sure you know which systems and appliances are covered.
Know Which Items Are Covered. A base package may cover some of the major appliances and even systems in your home, but you can pay an additional fee to assure that more unique items are covered too. For instance, if you have a hot tub, 2nd refrigerator, water softener, or septic tank you may want to request rates for coverage. Each company is different and some will even add these items for free with a satisfactory inspection prior to coverage.
Service Fees Are Standard. Some people are caught off guard when they've already paid $400 – $500 for the home warranty, and then are expected to pay for a service call when they need to use it. The good news is, it's usually a fairly minimal charge (usually under $75) and it's waived with most companies if something needs fixed or replaced.
Most Require You to Use Their Contractors. Although more of the home warranty companies are starting to allowing you to pick your own, you'll normally find that you'll need to call the home warranty company when you have an issue, and they'll send one of their preferred contractors.
In the real estate industry, we often see home warranties purchased (by either the buyer or the seller) to give peace of mind, especially in older homes where the systems are older and may have exceeded their expected life span. Home warranties can be used as an incentive (i.e. "Free home warranty with full price offer") or a negotiation tool (seller purchasing home warranty for buyer instead of fixing inspection items).
Home warranties are one of those things you hate spending money on…..until you need it. Then, you can be very grateful that you have some financial relief and organized service when dealing with unexpected problems. Each situation is different, so reach out to your agent for some recommendations and contact information for a home warranty company to get specifics.